Milos - Katris Cars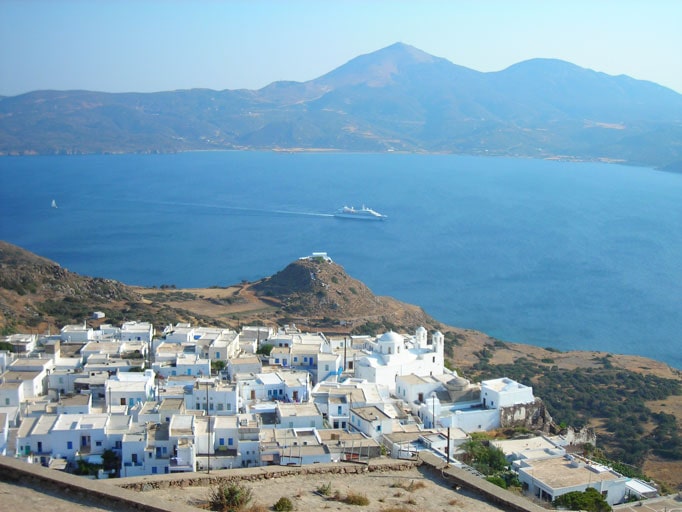 Appellation
Milos is a volcanic island in the Aegean Sea, in Greece, and it is said that the name comes from the word 'Vilos' evolved into 'Milos' and meant 'sheep'.
Residents
Milos had a population of 5129 people in the census of 2011, much less than in 1907 (17 638, of which 4.864 villages and 12 774 outside urban areas).
Major places
Capital of the island is Plaka, which together with the Triovasalo, Pera Triovasalo and Tripiti located on a hill above Adamas.
The main port of Milos is Adamas, with a population of 1,391 people (2001). Smaller port (mainly for transportation Milos-Kimolos) is Pollonia.
Another settlement and old capital of the island is Zefiria. Smaller but quaint settlements are Klima, Mandrakia and unique beauty Fyropotamos. Districts: Milos, Adamas, Pera Triovasalos, Triovasalos, Tripiti.
Historical monuments
Aphrodite of Milos (Venus de Milo)
Famous statue of the Hellenistic period which was found in Milos in 1820. The French archaeological service immediately bought by a farmer for 400 piastres. The statue was loaded and taken to the Louvre in Paris, where it is still located today and there are ongoing efforts by the current Mayor, Mr. Damoulakis, to return the statue.
The ancient theater of Milos
Another important work of art is the theater, which was originally a Roman construction of the 1st century AD. Today only the foundations of the scene, the orchestra and seven rows of marble seats are rescued, which can accommodate about 700 spectators. Also in 1994 they found many marble parts of the stage decorated with rosettes and a headless statue of the type "Little Heraclea".
Top beaches
Phyropotamos
Plathiena
Sarakiniko
Kleftiko
Paleochori
Papafragas
Tsigrado